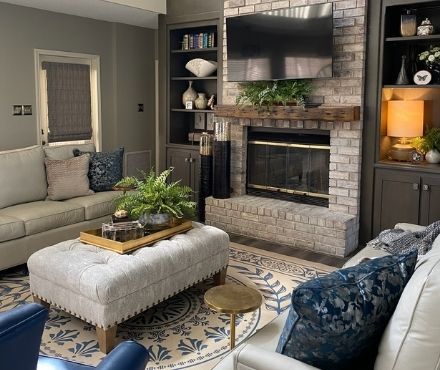 While each client and project is different, the execution of each job is the same. We begin with an initial consultation to discuss the client's wants, needs, and budget. DBR works with the existing as well as new items to complete the job while keeping all these aspects in mind. Once we have a clear direction and selection of style for the job, we begin pulling our resources to find the pieces, colors, and accessories to create the perfect space. After all of the pieces have come together and we have completed the look, we ask the client to trust us with their home and leave us to transform their space.
The furniture is arranged, art and window treatments are installed, accessories are placed, candles and lamps are lit and the client will come home to a perfectly transformed area. 
DBR truly goes above and beyond to make our clients' dream a reality.
These are a few of our favorite things.